Below are some photos of the Backcountry Pannier and Reckless 80L Revolver that will help explain the pocket options.
Backcountry Pannier
No Aux Pockets (30L/bag capacity):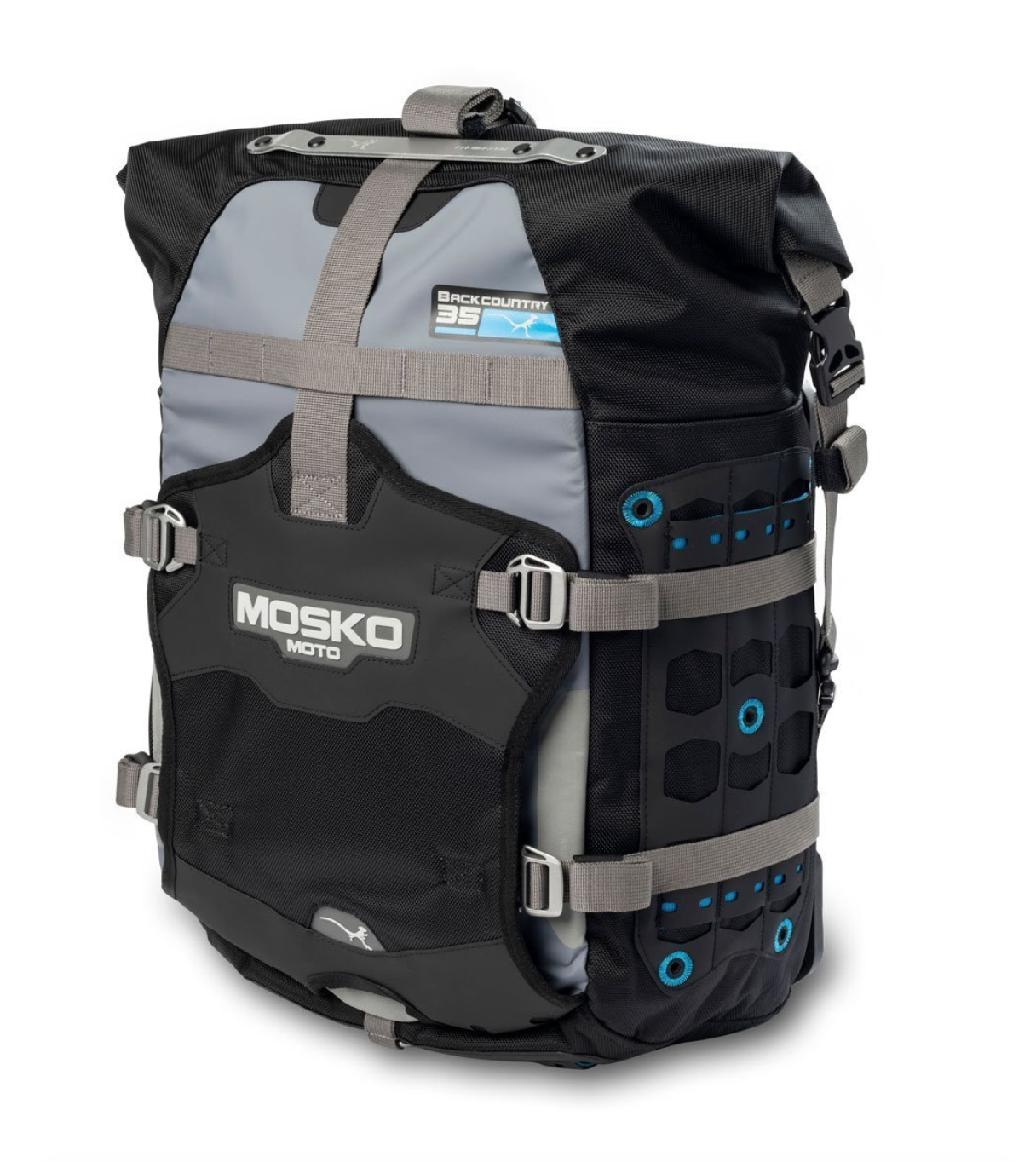 Two Aux Pockets (35L bag capacity):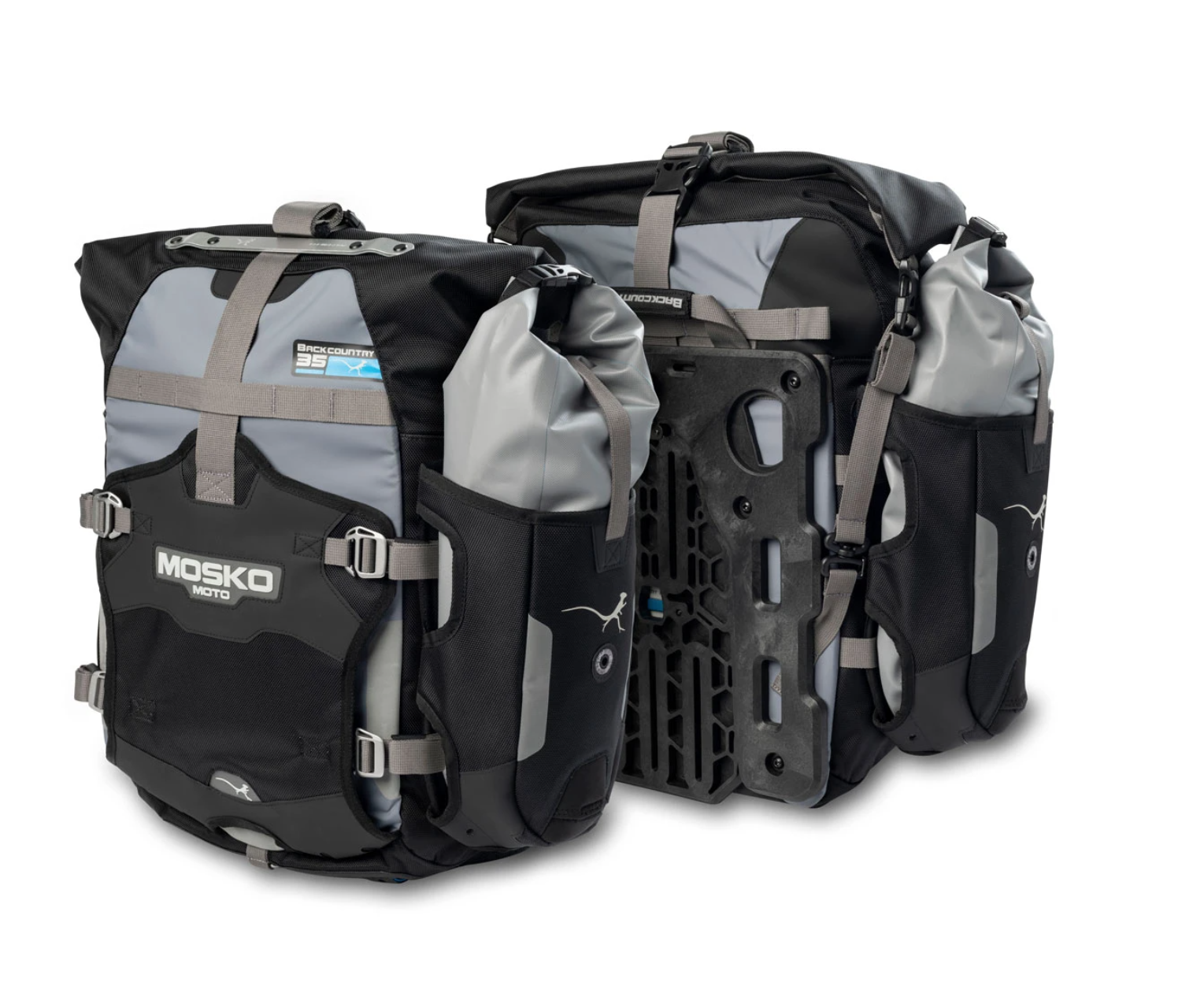 The 4 Pocket configuration isn't pictured, but it includes 2 aux pockets for each pannier (40L capacity per side).
Note: The sides of each pannier also include a Hypalon MOLLE grid, for the option of mounting a pouch or other MOLLE accessory instead of the aux pockets.
Reckless 80L (V3.0) Revolver
No Aux Pockets (72L/bag capacity):
Two Aux Pockets (80L bag capacity):